A Cat Is Watching
:
A Look at the Way Cats See Us
by Roger A Caras on Amazon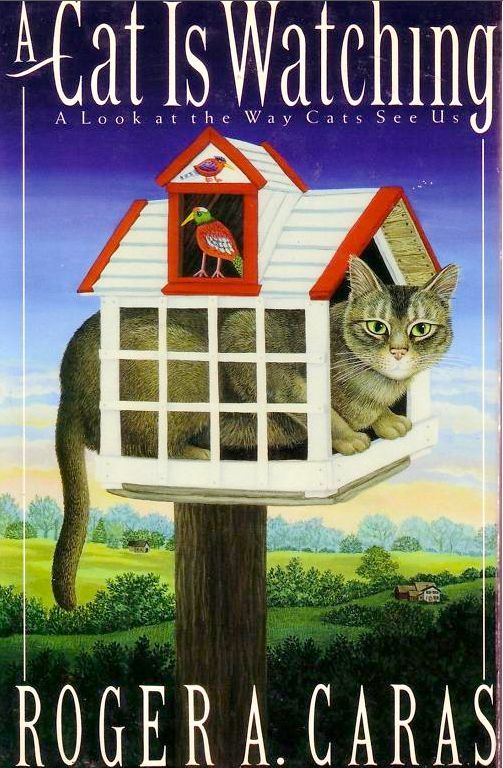 A Cat Is Watching
was the earlier of Roger Caras' pair of books about most people's most familiar companion animals, domestic felines and canines. He writes from lifelong knowledge—sometimes specifically about the Cats of Thistle Hill Farm. Caras' stories and observations are engaging, and even as someone who has lived with cats and known cats for a long time, I learned some new information. B&W photographs and drawings enhance the book and I love the chapter headings that each feature a line drawing of part of a cat's anatomy! Including an extensive index also was a smart move. This is the kind of book you might enjoy on a rainy afternoon or evening or carry to the beach for some pleasure reading.
A Cat Is Watching
definitely is worth finding at the book shop or yard sale, or borrowing from the library more than once.
my amazon review:
felines and friendships