The New Shingled House
: Ike Kligerman Barkley on Amazon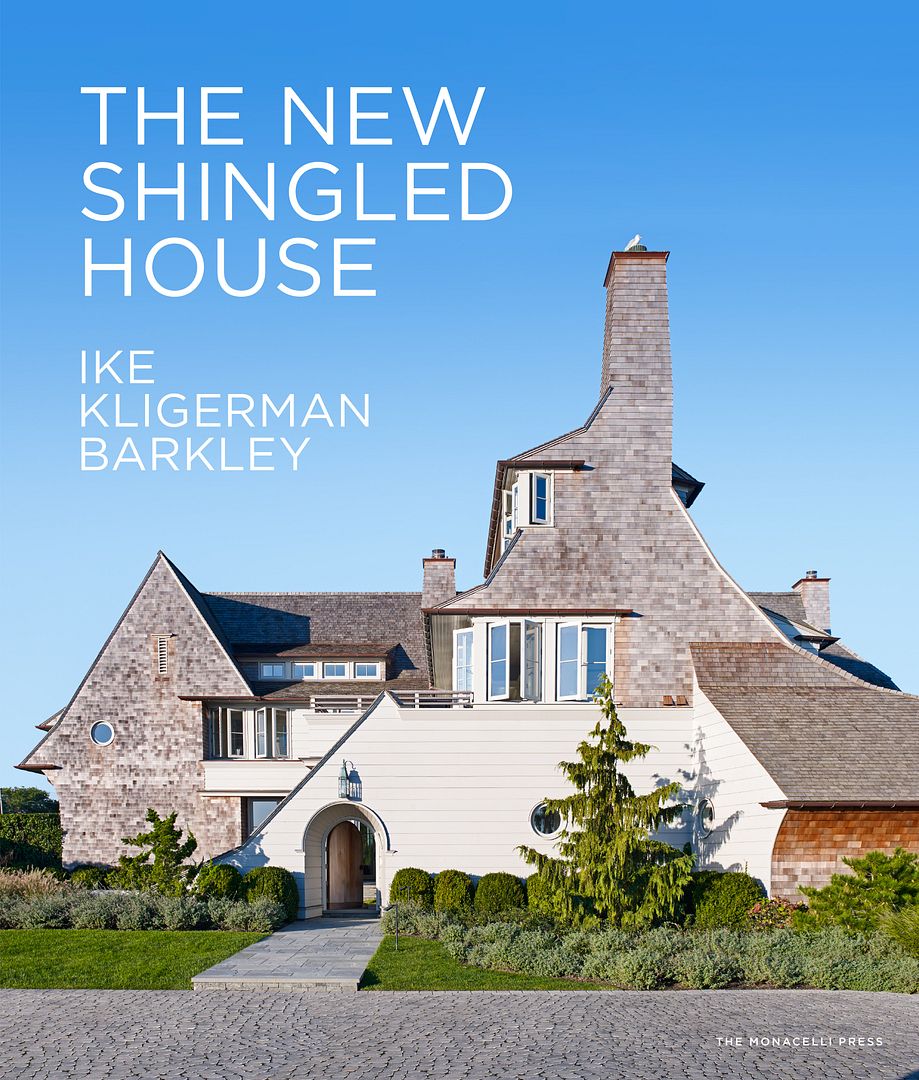 Architects John Ike, Thomas A. Kligerman, and Joel Barkley have been partners for twenty-five years.
I'm a graphic designer with an interest in houses, a theologian with a passion for their homemaking implications, so I ordered The New Shingled House―thanks, Amazon Vine! I've long majorly been about The City and Cities, too, and this book enhances my collection of quality printed urban books and city literature. However, the fourteen dwelling places in The New Shingled House are all around everywhere across the vast expanse of the continental USA, and not exclusively in cities. To cite the book description, "the shingled house can suggest the beach, the countryside, the mountains, and even the city."
The 10.3" x 12.3" format, (physically very) heavyweight book is packed full of full-color, mostly full page photographs of interiors and exteriors. It also provides descriptions, commentary, and floor plans. The grand scale of these places impresses me, but possibly part of that impression comes from the perspective of the photographer's camera? The often subtle, usually understated natural colors, materials and textures in every design and production detail of these houses is my idea of elegance! These are models I'd love to draw on and change around to the needs of my own environment.
From any viewpoint, what a wonderfully inspiring resource for designing your own rooms, offices, studios, or almost any work place or living space. Summing up this book and the houses in the book? Fabulous, simply fabulous!
my amazon review:
stunning, opulent, brilliant