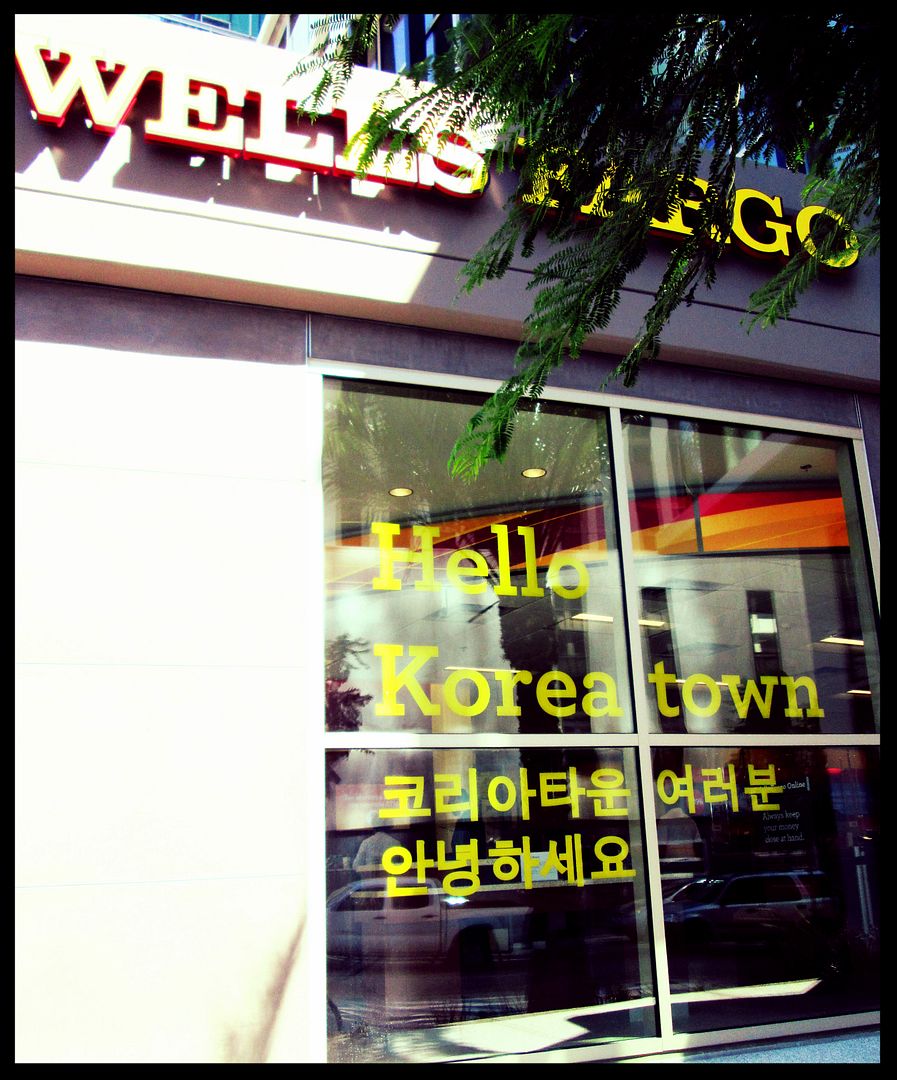 Six full days here already! Over the past couple months I've gradually done essentials like changes of address for DMV, post office, other accounts. I joined the local
American Guild of Organists
(AGO) chapter so I could get on their substitute/ supply keyboard list, and received friendly welcomes from the placement guy and the chapter dean. Prior to leaving Previous City I designated the LA chapter when I paid my biennial AIGA dues. Check out the kaleidoscope of
social and professional activities
in my near future!
K-Town is a few miles along the Wilshire corridor from my former neighborhood of Westwood, past Beverly Hills and Rodeo Drive, past
LACMA
—which soon will be an easily enjoyable visit, moving up toward Hollywood: this is "mid-Wilshire" in Central LA. I lot of us live in this place! I won't publicize how many, and besides, the number is fluid, in flux, changes almost every day. Rent here is much less than the Westwood apartment and the building is about the same antiquity. With lower housing costs, excellent housemates, more welcoming professional organizations, my assumption Current City would be better all-around is coming true.
I miss traffic buzz drifting up to the second floor from the Westwood streets, but I hope the energy and excitement in this neighborhood will make up some. Countless hole in the wall clothing, cosmetic, and miscellaneous mini- and micro-restaurants line both sides of 3rd street—a genuine surprise for this second decade of this twenty-first century! I'll need a recommendation before venturing into any of the eateries, but when I talked to the food truck lady (the previous day it was a guy) parked along 3rd Avenue, I asked about the prices I couldn't find anywhere, and discovered tacos start at only $1, so I'll be trying them soon.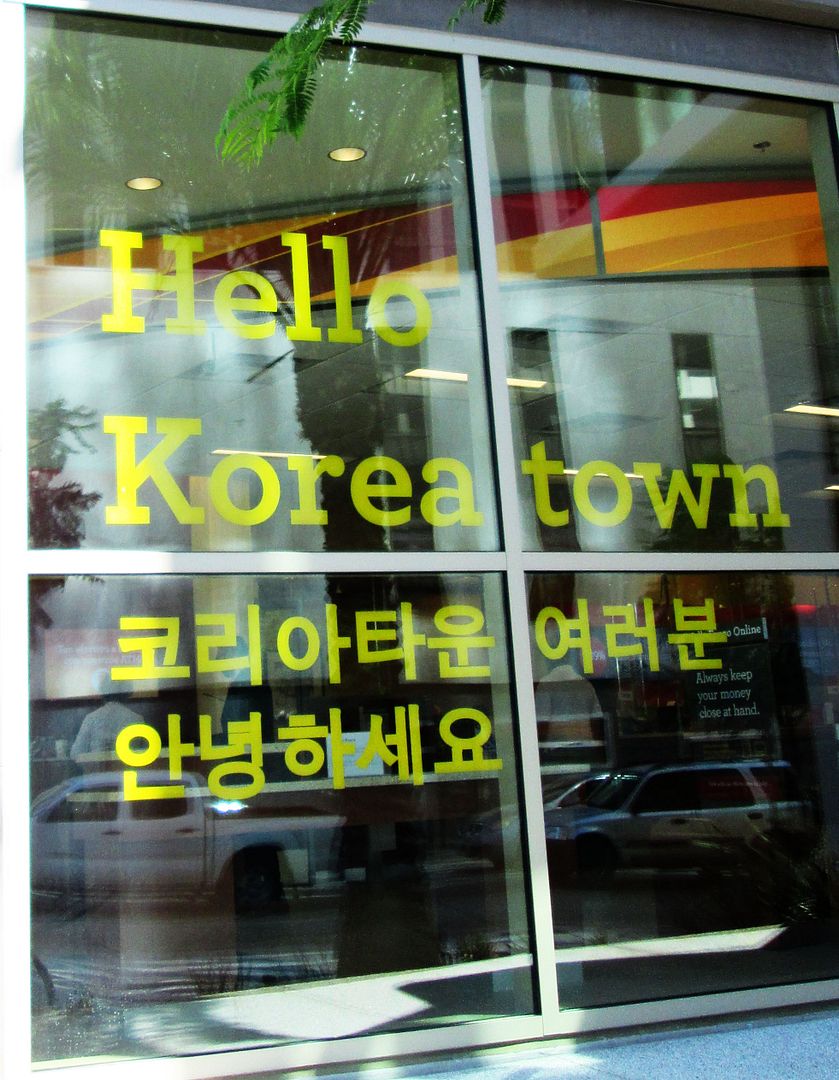 People sell fruits and veggies (I don't like the words produce or redux or pesky or several others, but I love artisanal) on the sidewalks outside the two major chain supermarkets. Both markets have the same general up to date design ambiance as others in this city and in Previous City, but with added pocket of poverty, ethnic area, lower-income reminders such as thick Plexiglas windows at the send money overseas windows. Another sidewalk vendor or two or maybe that's three or four or more offers jewelry and purses. Several others hawk specialty ethnic cuisine. This is Koreatown, but with the population more than half latino/latina a lot of the food is south of the international border and not any kind of Asian at all.