Today Songbird hosts a
home sweet home 5
and tells us, "I've got home on my mind: what it feels like, how we make it, what we carry from the past and how we separate other people's leftovers from objects that really reflect our identity. So here are five questions about home."
A few minutes ago I did something interesting and a bit unsettling... since
this far by faith
, my testimony blog where I used to Friday 5 currently is inert, I've been playing on
desert spirit's fire!
, my main theology blog. However, this one, my "urban" blog was at the top of my blogger page since that's where I'd last posted and automatically I clicked "new post" and when I thought I'd made a srs mistake, navigated away from it, but it looks as if this 5 indeed is part of a retrospective preservation project that's a necessary piece of a prospective one. So here it is.
intro
: A short while ago Christine/ Abbey of the Arts Poetry Party was about homecoming in a sense that could be simple, complex, multilayered or other. Though I never finished or really began an entry for the party, I commented "in this town military homecomings are on TV on a regular basis... all the too many times I believed I was going home in a very physical and total sense and as it turned out, instead I was turned away. Now what?" But today I'm playing in a simple way, recalling Erik Erikson's observation that to lose the
sum
of your possessions is to lose evidence of who you are.
Five For Friday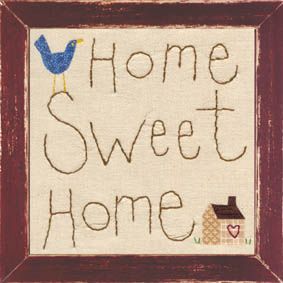 1)
My very
first home
was in Bay Minette, AL, and I left at such an early age I've no recollection of it. But as much as I love the desert, I've always felt most at home, the greatest all-around comfort when I'm near the water, whether ocean, lake, river or alongside the bay.
2)
Every now and then I
dream about places I used to live
, in most cases I'm with former friends (okay, many were acquaintances or "casual friends,") doing fun things like attending a party, putting together a meal, riding on the trail, out at the mall.
3)
If again I could
enjoy a meal with one person from my past
, it might be Torie, my cousin I thought I'd reconnected with very well and quite thoroughly, but who again disappeared from my life and world some time during fall 2005 after we'd been emailing some and talking on the phone now and then.
4)
I don't really have a
favorite room
in my current living space but I really like the way they're all in progress, and all reflect some of my history as well as my color and style preferences, generally light, bright, natural and casual.
5)
Where I currently live I actually have quite a few material
objects that represent home
as a place and time and as a way of being. I'll single out the furniture I've either repainted or refinished. A few pieces are from my grandparents' abode, a few from yard sales or thrift stores, and several were ground scores found by myself or an acquaintance just waiting to be claimed.
Thanks, Songbird! I needed to remember and recall, so thanks once more.