Leah's Journey
by Gloria Goldreich on amazon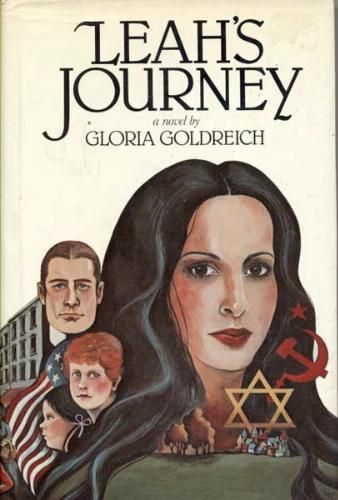 Gloria Goldreich has listened to her relatives and ancestors and also done a lot of historical research. From chapter 1, Leah's peregrinations take her from Russia, where her ancestors had moved to from Poland, to a New York City tenement, on to New York's affluent suburbs, then finally to Israel; as the story unfolds, she also visits the American South and makes a trip back to Russia to visit her aging parents. How interesting it is to observe how pieces of the past cling to present places and events and how Leah and her family consciously and sometimes not-so-intentionally shed parts of their pasts as they try out and embrace new ideas, new ways of living, and ways of being. At the start of the book it seemed to me the author had drawn the landscape and backdrop with far more clarity than she'd pictured the people, but as the chapters evolved and I kept reading, the characters became clearer and more alive to me. Possibly a combination of how the book was written and my greater familiarity with them as I turned pages?!
In
Leah's Journey,
violence, death, disappointments, losses, endings, and beginnings interweave to form more than a half-century long narrative that includes hard work, advocacy for safer working conditions for immigrants and for everyone, relatively fast upward mobility, and a fair amount of assimilation into the era's contemporary American culture that yet retains more than an overlay of the families' religious and cultural Jewish heritage.
Author Gloria Goldreich's prose reads pleasantly and easily. I'd be interested in checking out more of her writing in the popular magazines she has written for, or another of her books.
my amazon review:
the old, the assimilated, the new