The Princess and the Pony
by Kate Beaton on Amazon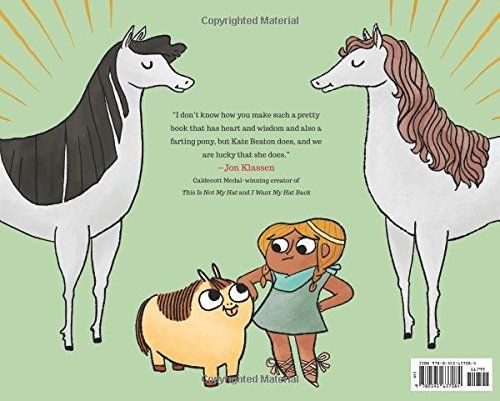 Soft sweaters, not sharp swords, shields, and spears. Let's help create a less scary world, so please, make love, not war! "Cute Overload" is radical understatement to describe this kids' book by Kate Beaton. As a theologian I tend to interpret almost everything through the lenses of scripture and theology, but a friend, parent, or teacher wouldn't need to have a seriously philosophical or theological worldview to read
The Princess and the Pony
with the kids in their care and point out how softness, gentleness, love, and cozy sweaters lead to better outcomes than the panoply of battles and wars. Even little kids often wear too much emotional protection and armor, but maybe they can learn to risk more openness so adults just may follow. I believe sweaters are great gifts, since they add necessary warmth and coziness, and they even provide a little more to hug. Of course, you also can read and enjoy this book as a simple story with fabulous illustrations.
With pictures of the pony in a bunch of different sweater patterns and designs, the end papers are the cutest, too!
The Princess and the Pony
is a total winner!
my amazon review:
softness, not sharpness