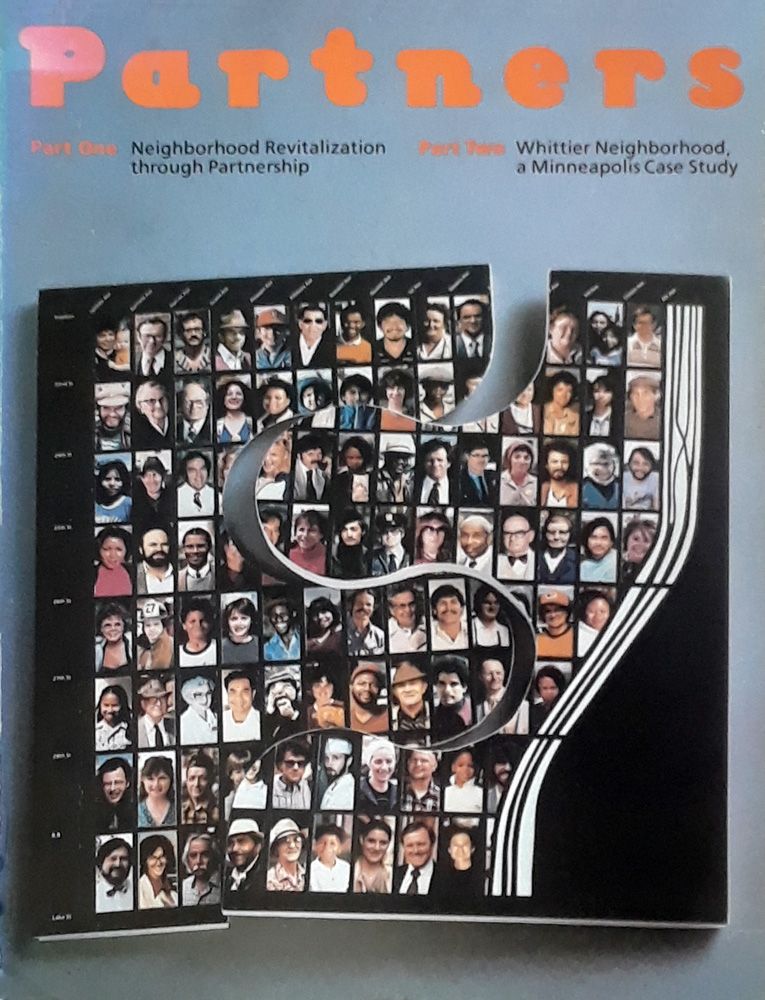 Partners
on amazon, with eight chapters, each in two parts: Part One: Neighborhood Revitalization through Partnership; Part Two: Whittier Neighborhood, a Minneapolis Case Study.
More than ten years after its publication in 1982, at one of the annual Salt Lake City Neighborhood Conferences I received a copy of this soft-cover, 11.7"x9.1"x0.8" explorative report on revitalization of the Whittier section of Minneapolis. It's printed on heavy, coated paper, and it's packed with narrative, with B&W and color photographs, diagrams, charts, and general inspirations. I'm reading myself and my current situation into some words about the USA from the Prologue that could apply to many individuals:
"This book is about the end of an era and the beginning of a new possibility. The era it leaves behind was 'on the road,' mobile, going anywhere, celebrating space. The possibility it welcomes is 'coming home,' rooting, creating a stake, celebrating place."



"Neighborhood is about place. It declares that one special place is the foundation for life's living. America 'on the move' was hard on places, whether prairies or forests or older cities. This is the story of a new generation that came home and found a way to recover a place that had been misused by old-fashioned Americans. It is about a beginning, a possibility, a way people act when place really matters." [iv]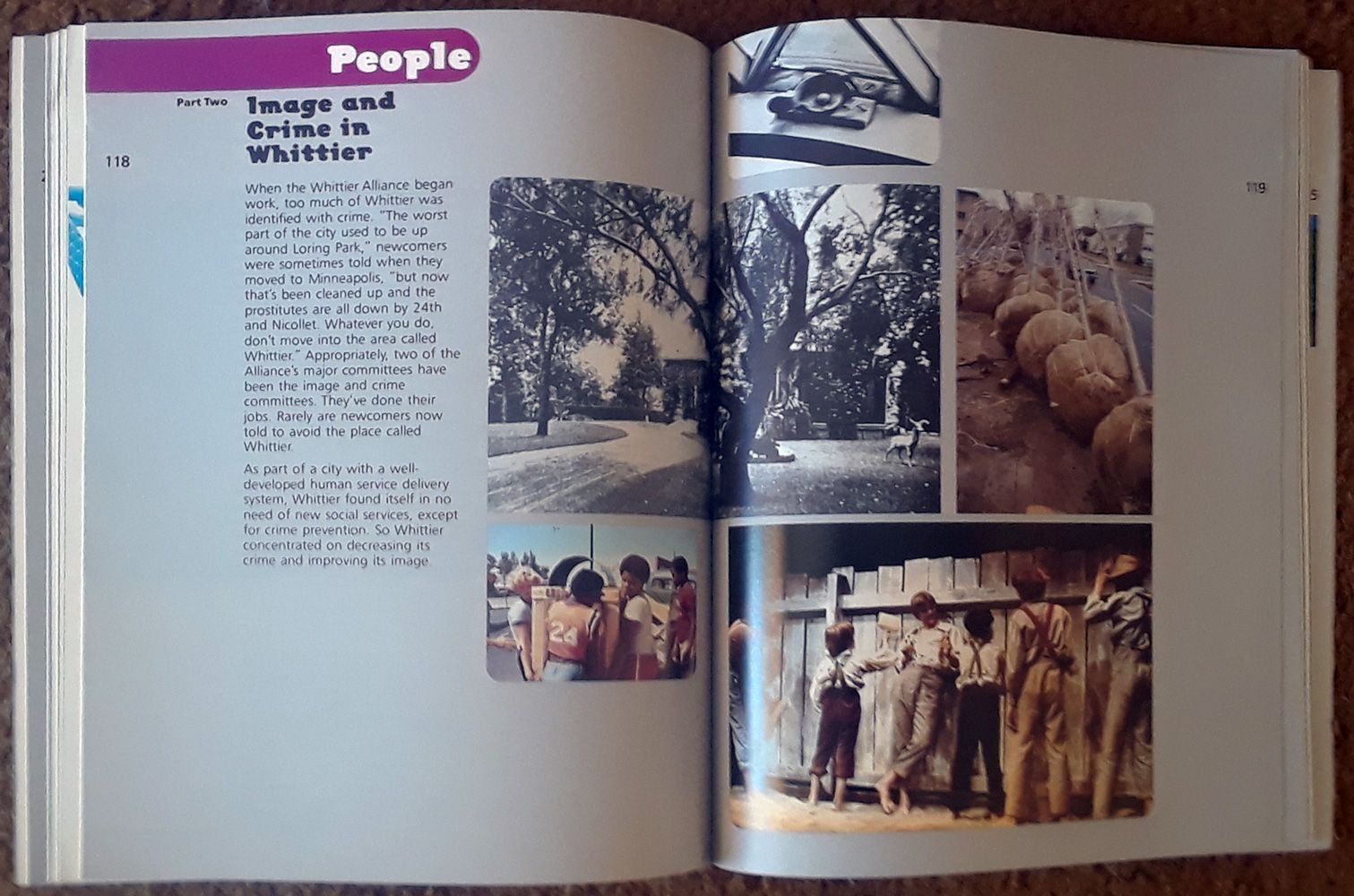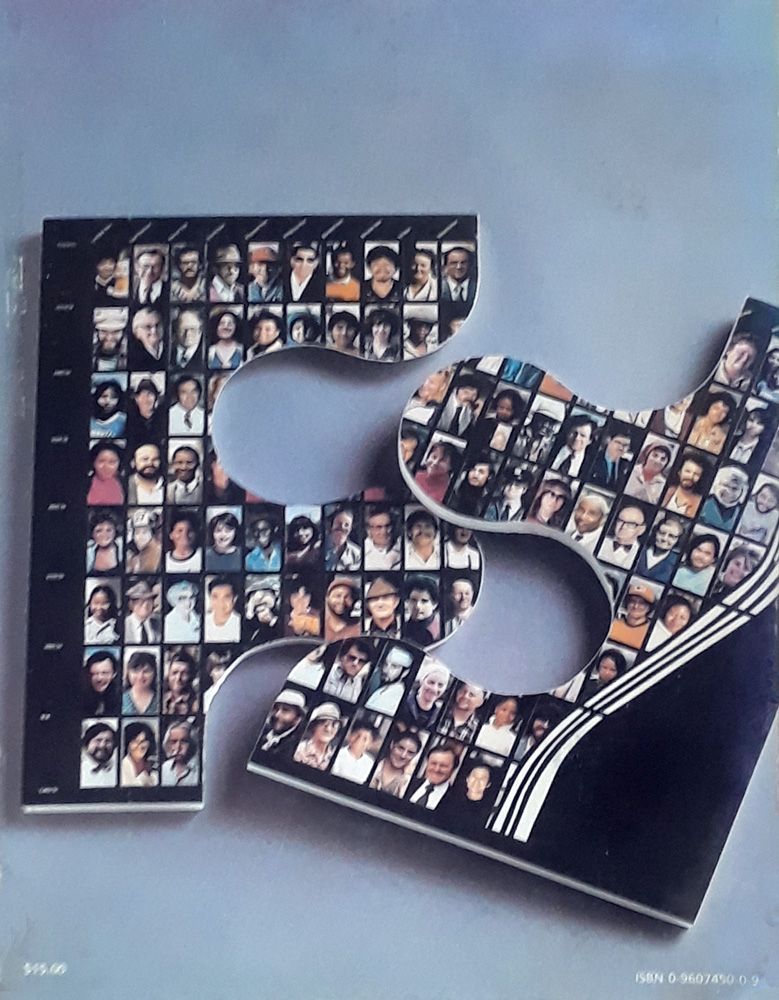 In the wake of famously misguided attempts by government and by private investors to remedy real problems of inner city decay, neighborhood decline, and infrastructure deterioration,
Dayton-Hudson
(now Target Corporation) partnered with residents, businesses, local government and other entities to help the actual people of Whittier revitalize and reclaim the community for themselves by creating a home, a place to be, during the 1970s.
Partners
is a fascinating study about people power, grass roots action, and the resurgence of hope and life. Three decades later, this book is hardly dated at all, and still would be useful and instructive for any urban studies, American studies, sociology, or cultural anthropology course.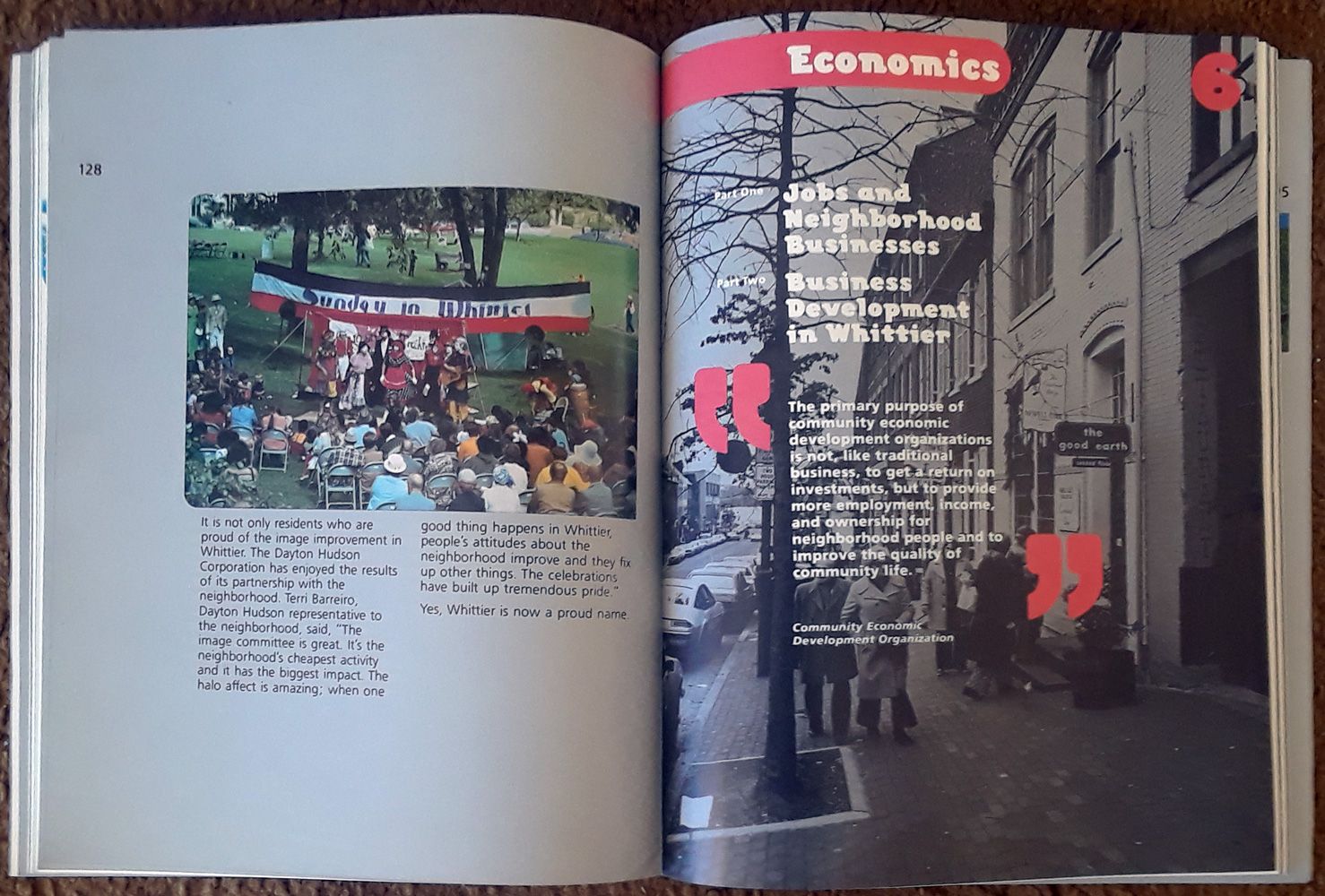 my amazon review:
creating home