good earth Restaurant Favorites,
Herb Crusted Chicken with mushroom risotto on amazon
and possibly at a store near to you, too.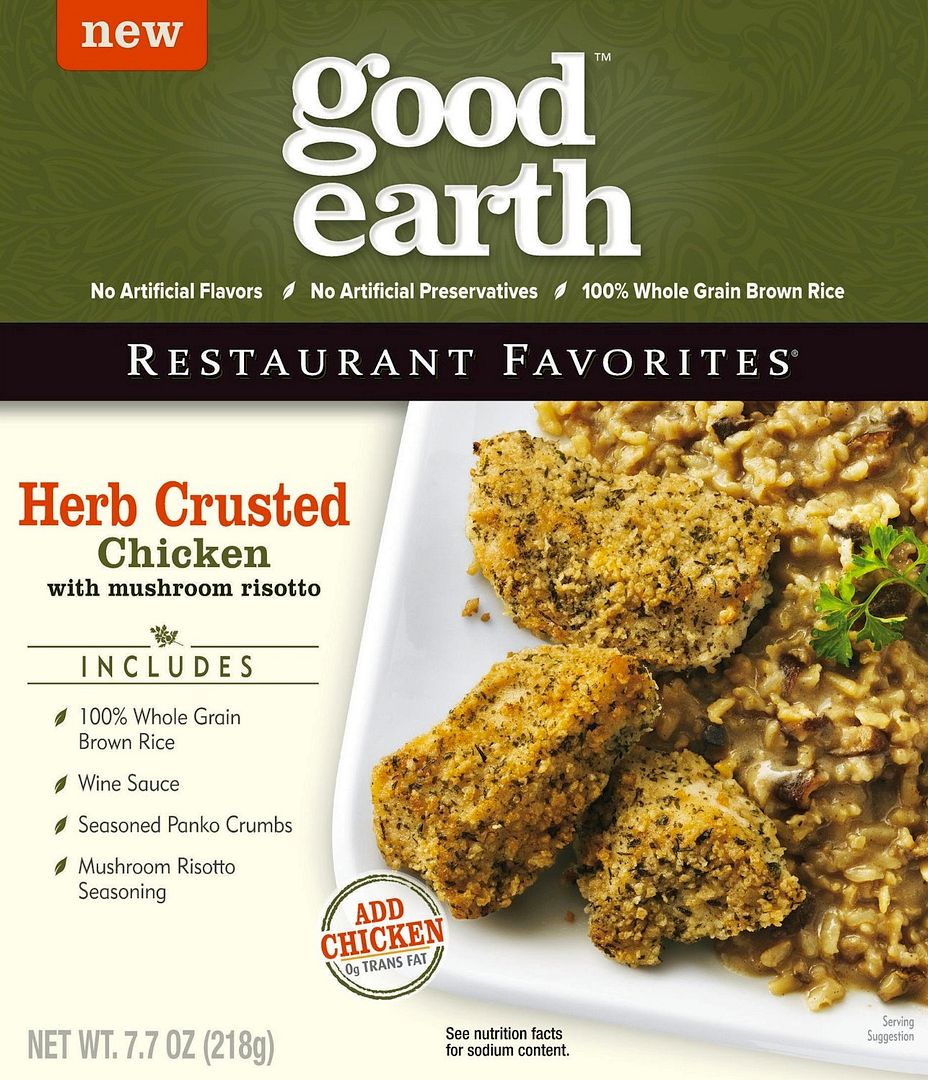 The ingredients panel on good earth Herb Crusted Chicken with mushroom risotto identified only the herb parsley, but I'd guess maybe thyme, basil, bay, and/or oregano; 100% whole grain brown rice, white wine sauce, seasoned panko crumbs, and mushroom risotto seasoning came packed inside the box. I had to look up "panko," and discovered it's Japanese-style bread crumbs—made from bread without crusts. The recipe came together easily from the clear directions, and it looked exactly like the picture on the package! I needed to add only oil for sautéing, chicken parts, and milk; as usual, my milk was sour cream. Results yield very generous portions for serving 2, plenty for 4.
This tasty dish is from the same General Mills Restaurant Favorites division as the
Mediterranean Chicken
I enjoyed so much, but it's far closer to comfort food than to gourmet. However, it's definitely worth stocking up on a few packages when you find it on sale.
my amazon review:
closer to comfort than gourmet